Why rely only on Professional Glass Service
Why Rely Only On Professional Absolute Glass Service?
We are devoted to helping home and building owners in the Elsmere, Northern Kentucky area with their glass, window, door, shower, mirror & screen repair, and replacement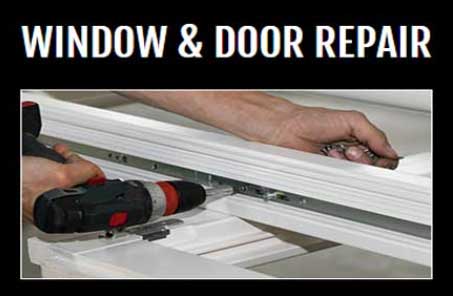 LET US REPAIR/FIX the Panes in Your Glass Windows! Call for a no-obligation Free Quote.
Window & Door Repairs Cincinnati, OH
Get window repair from trusted local pros. We look forward to serving all your window repair needs. We all have experienced those drafty, old, cranky, and hard-to-operate windows one time or another. The taste and preferences in residential architecture and interiors never remain stagnant. The rules are constantly evolving. The trend of today will become a forgotten idea tomorrow.
And then, of course, there are numerous vendors saturating the market, introducing new and creative ideas to stay one step ahead at the top of their game. Wouldn't you want to ensure that your property adheres to the latest trends and doesn't reek of old trends forgotten for far too long? For custom mirrors, glass tabletops, shower doors, windshield cracks, and more; Contact us.
Trust Absolute Glass, LLC; we will be at your service to ensure the job is completed at the utmost quality serving the Ohio, Cincinnati, and Northern Kentucky areas through convenient locations.
Best Home Window Glass Repair in Cincinnati, OH
Broken Seal Double Pane Window – Compare Top Cincinnati Pros The use of glass in KY residential and OH commercial properties is all too common. There's a reason that you should always rely only on professional glass services like Absolute Glass LLC is rated The 3 Best Rated Window Glass Repair Companies in Cincinnati, OH, for your project. Glass, if used right, adds value to your property. But if it isn't selected or installed incorrectly, it can bring the whole impact value of your properties down. Here's how professional glass service companies can benefit you.
Adherence to Rules And Regulations
Every real estate project has unique requirements. Regulations & Absolute Glass is committed to eco-friendly Mirror, Door Glass Window installs environmentally sustainable business practices and minimizing our environment to ensure everyone's safety and security. For instance, glass in stores should withstand high traffic to reduce the risk of accidents. Not everyone is aware of these rules.
For instance, are you aware of the regulations in Florence, KY, regarding residential glass? Of course not, but a professional glass service provider can guide you accordingly. Contact us now for fast service. & Home Services Glass window replacement Window Repair | – caused from cracked and peeling caulking, Cincinnati, Glass Gur OH … rotted wood old weather stripping around the window. Window restoration or new glass windows. Isn't an easy fete. There is a lot of -pane glass which modern double easily breaks. Also, it loses the panes' seal.
Up To Date With Latest Trends
Some home windows get moisture buildup in between glass panes. Some custom windows are just old, loose, and drafty and lose their ability to stay open. You need a fordable home window repair and house window glass replacement. Maybe you have a wooden home window with glass that is- broken, needs repairs & cracked.
Professional Broken Window Glass Repair | in Kenton county KY- Elsmere-Florence KY- & Cincinnati Ohio areas
Let one of our highly qualified Cincinnati window glass installers give you a free consultation to come to your home and on residential window replacements. You will be glad you did. Call today! It's undoubtedly challenging to remain updated on what's working in the market. Do you know the kind of glass doors most people prefer in Florence, KY? But a professional glass service provider will indeed have all the information.
Upgrade The Style And Look Of Your Cincinnati, Covington Home While Also Saving Money On Energy Bills A professional glass service provider is aware of the changing trends and what works long-term. House window glass replacement near me Call Us Today. Fogged glass out the same day. Insurance Claim Specials. Deal with all aspects—Reliable Cincinnati Glass Repairs For All Auto Makes & Models. We Work With All Insurance! When It Comes Home or Business Glass Repairs & Service, There's Nothing our Absolute Glass Pro's Can't Handle. Affordable rates. We work with insurance. Free estimates. Quality warranty.
Environment-Friendly Approach
Get best-of-class support A great deal of waste comes from glasswork. Surely you wouldn't want to be responsible for endangering the health of animals or humans around you. When you hire a Cincinnati professional glass service provider like Absolute Glass LLC, it offers the best replacement vinyl windows, wood windows, and entry doors in Cincinnati. We've been rated Cincinnati's best window company. Find The Top Glass Window Repair Near Me Near You From A Small Crack To A Major Repair; We Can Help. Contact Our Window Experts Today! Thus, you wouldn't have to worry about harming the environment in any way—glass replacement for all standard wood-frame windows.
The Assurance Of Quality
You are providing Tailored Service, Glass Repair Contractors in Cincinnati · Multiple Payment Options Available. In Florence, KY, a majority of clients call on the expertise of Absolute Glass, LLC. Get $300 Off on Your Commercial Window Replacement With No-Interest Financing for 1 Year. A reputable professional glass service company will maintain high standards of quality in its
work. Additionally, he will also ensure that you get warranty services to get repair and
maintenance in time of need. You don't have to stress about the repercussion of glass or
mirror damage. We Specialize in Glass Replacement of Fogged & Broken Windows.
Affordable home window repair and house window glass replacement Residential Sliding Door
& Repair.
Final Words
If faulty windows don't get repaired, the surrounding wood and drywall can get water-damaged. Residential window glass replacement services can do more You need to realize the importance of glass quality for your property. Indeed, glass can enhance its value and also lower it down if not used right. Therefore, ensure that you select only professional glass service providers for your project. Get or hire someone who has the knowledge, experience, and quality to provide you with the best services. Absolute Glass, LLC offer doors, security glass, and glass repair services in Northern KY and Cincinnati, OH Boone County, KY  Its county seat is Burlington. was formed in 1798 from a portion of Campbell County. Burlington, Florence, Francisville, Belleview, Big Bone, Bullittsville, Hamilton, Hebron, Oakbrook, Petersburg, Rabbit Hash, Richwood, Taylorsport, Union, Verona, Walton Kenton County KY Direct Window Installers of Ohio, we carry top-of-the-line Cincinnati replacement windows, unlike other Cincinnati Window companies, a county located in the
northern part Commonwealth of Kentucky.
Fort Mitchell, Fort Wright, Independence, making it the third-most populous county in Kentucky. Covington, Atwood, Bromley, Crescent Springs, Crestview Hills, Edgewood, Elsmere, Erlanger, Ryland Heights, Taylor Fairview, Kenton Vale, Latonia, Latonia Lakes, Ludlow, Nicholson, Lakeside Park Park Hills, Mill, Villa Hills, Visalia, Walton.
Campbell County KY: Its county seats are Alexandria and Newport. Alexandria, Bellevue, Bayville, California, Claryville, Cold Spring, Crestview, Dayton, Fort Thomas, Highland Heights, Wilder, Woodlawn Melbourne, Mentor, Newport, Silver Grove, Southgate.
Grant County KY: Its county seat is Williamstown Crittenden, Residential window glass repair near me Flingsville, Jonesville, Corinth, Dry Ridge, Mason, Sherman, Sparta, Williamstown, Zion Station
Owen County KY: Gratz, Its county seat is Owenton. It is named for Colonel Abraham Owen. Hesler, Monterey, Perry Park, Pleasant Home, Poplar Grove, New Liberty, Owensboro, Owenton Sparta, Wheatley
Pendleton County KY: Butler, Pendleton County or glass and mirror products, as well as glass repair services in Cincinnati, OH! is included county seat is Falmouth. in the Cincinnati-Middletown, OH-KY-IN areas including Broken house window repair near me DeMossville, Peach Grove, Pendleton County, Falmouth, Goforth, Williamstown.
Gallatin County was named for Albert Gallatin, the Secretary of the Treasury under President Thomas Jefferson. KY, The county was founded in 1798  Sparta, Warsaw Glencoe, Napoleon.
City's we serve in Hamilton County, Ohio
Arlington Heights, Blue Ash, Cheviot, Cincinnati, Addyston, Amberley Village, Cleves, Madeira, Mariemont, Montgomery Deer Park, Elmwood Place, Mount Healthy, Newtown, North Bend, Evendale, Fairfax, Forest Park, Greenhills, Harrison, Lincoln Heights, Lockland, North College Hill, Norwood, Reading, Silverton, Springdale, Glendale, Golf Manor, St. Bernard, Terrace Park, Village of and parts of Fairfield Indian Hill, Wyoming, and Loveland. Call (859) 356-6789 | E-mail: bsowders@absoluteglassllc.com.
Have you got foggy windows? New Broken Window Glass Replacement in Cincinnati and the Tri-State Region windows can change your home's CURB APPEAL & outward appearance, but 3 Things You Need Know When Hiring The Right Window Sealing Pros. is it always the most cost-effective route to go? Have you experienced those drafty, old, cranky, and hard-to-operate windows? Knowing whether to have Cincinnati window repair or replacement can save you both time and money. Older Victorian homes sometimes need replacing the old windows with new ones. Get window repair from trusted local pros. We're proud to offer residential glass replacement. We'll repair or replace garage and patio door glass, mirrors, home glass repair, and installation services our customers Most Reviewed Home Glass Repair Near Me. With over 20 years of experience, Contact Our Window Experts. Free Estimates. Today! If you're looking for a dependable company to repair or replace your windows and doors, you've come to the right place.
Your Window Replacements Are A Great Way To Improve Your Home And Reduce Costs! CALL (859) 356-6789 for more information about our residential window repair options. E-mail: bsowders@absoluteglassllc.com