Glass Window Home Improvement Tips for Rainy Days
Want The Best View On Rainy Days? Fix Your Windows Now!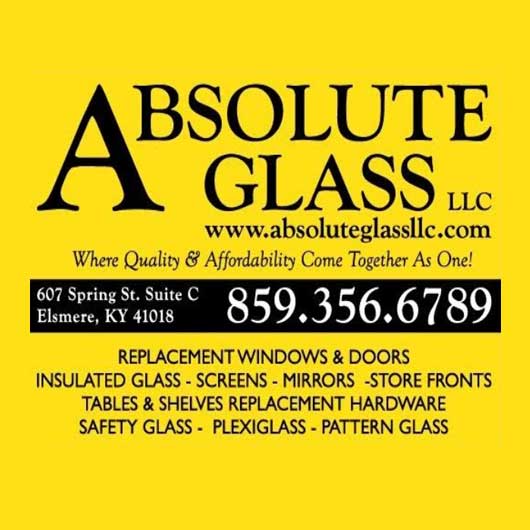 What causes foggy windows in the house?
Ohio weather produces Exterior condensation on windows that occur at times with high humidity levels when the temperature inside the KY OH homes Humidity high, like on a hot, humid day in Northern Kentucky or Cincinnati, OH When dramatic weather happens, differences in the interior and exterior temperatures and humidity levels occur, moisture condensation can build up on the coldest surface—the glass.
The Primary Causes Of Foggy Windows
Does home insurance cover windows?
Also, keep in mind that Cincinnati homeowner's insurance does not typically, in most cases, cover window maintenance KY OH wear and tear or issues. Call Absolute Glass in Cincinnati Suppose your window needs repair or replacement because it's drafty, for instance. In that case, homeowner's insurance in Ohio or Northern Kentucky might not cover the price cost. The OH. Broken window seals for houses near Cincinnati may not be covered by home insurance. A Huge Wide Range of Glass and Glass-Related Products. Locally Owned & Operated. Get A Free Estimate.
Glass Window Repair near Cincinnati, OH | Better Business Bureau
How often should home windows be replaced?
Between 15 and 20 years, many Cincinnati, Ohio, Kentucky window design glass professionals agree that new, quality Glass windowpanes should last between 15 and 20 years before you start thinking about replacing them in Ohio. Most vinyl windows often provide a 20-25 year warranty, which is essentially a lifetime warranty – the product's expected lifetime.
Foggy Glass Window Repair in South Cincinnati, KY
Double pane windows have a gas layer (usually Argon) between the two panes that act as insulation. Moisture will accumulate If the seal is broken, and you will experience condensation, or fog, in between your two panes of glass. In case you are unable to reach the root of the matter, you can always rely on professionals in Cincinnati, OH, to come to your assistance. Cities near Cincinnati, Ohio.
1) Newport, KY.
2) Covington, KY.
3) Fort Thomas, KY.
4) Norwood, OH.
5) Finney town, OH.
6) Edgewood, KY.
7) Erlanger, KY.
8) North College Hill, OH
Glass Window Door Contractors – The Clear Choice for Cincinnati OH
First things first, let's find How much does it cost to repair fogged windows?
Foggy window repair costs $165. Most people spend between $70 and $200 for window defogging, out why fog develops. Fog buildup inside of the windows can be attributed to the temperature. When the house's temperature is lower, How do I stop my house windows from fogging up?
Interior Condensation
1. Turn Down the Cincinnati Humidifier. You might notice water condensation in your bathroom KY, kitchen, or nursery. …
2. Buy a Moisture Eliminator. …
b Bathroom and Kitchen Fans. …
4. Circulate the Air. …
5. Open Your Windows. …
6. Raise the Temperature. …
7. Add Weather Stripping. …
8. Use Storm Windows.
Professional Glass Door Repair Service Company in Cincinnati, OH
Can fogged-up windows be repaired?
Replace the IGU unit The best way to fix foggy windows is to replace them.: Replace the second pane of glass or seal on the inside of your insulated window. While it's cheaper, it's also more complicated than replacing the whole window. There are many parts of an insulated Ohio glass window. Then the outside, the glass becomes the coldest item in your home, leading to condensation.
Glass Tabletops & Custom Mirrors Repairs | Absolute Glass LLC is the glass Doctor of Kentucky and Ohio
Is it cheaper to repair or replace Windows?
The average glass replacement cost is $250 – $700. However, if you need more window restoration, detailed information, you could be spending thousands of dollars. Single pane glass is generally about $100 cheaper to repair than double-pane glass. The opposite happens when the condensation develops on the windows' exterior. Can you get the moisture water out of your house double pane residential windows? Double pane foggy Cincinnati window repair by drilling two small holes on the outside pane of glass in Cincinnati, OH; as the sun hits the KY windows, the trapped condensation moisture & humidity levels get released. Then glue small plastic tubes in the holes to prevent further water from getting into the window.
Absolute Glass Window Repair, Replacement, and Installation – Cincinnati, OH
When the inside temperature in KY or OH is higher than the outside, moisture accumulates on the exterior glass leading to foggy windows is more alarming than the condensation inside the windows. The humidity can be detrimental to your furniture, wallpaper, and more. However, the red herring is when you notice the buildup of moisture and condensation between the two glass panes. I should tell you that something has gone amiss with your glass insulation.
How To Prevent Foggy Windows?
The homeowner or a glazier can effectively and inexpensively repair Single-pane windows. A multi-paned glass is cracked, and or good time for an excuse to replace the entire window. With time, and windows lose the ability to hold rain, snow, and fog out. They seep through the seal resulting in damage to the windows, simultaneously decreasing energy efficiency.
Can Windows be repaired instead of replaced?
The mist that blurs your view is the condensation on the glass between the panes. Apart from the blockage of view, it would help if you also were worried that the windows wouldn't prevent the heat or cool from escaping. If you want to ensure optimal energy efficiency in your windows, your best bet is to get double-pane or triple-pane windows. The efficiency of these windows can be attributed to the application of Krypton and Argon. Additionally, the coating layer helps too. All these works together to minimize condensation and also keep your energy bills in check.
Cincinnati, Ohio, Home Foggy Window Seal Repair
It isn't uncommon for windows to fog during rainy days. Isn't it frustrating that you can't enjoy the beautiful scenery outside at peace? More often than not, it's the insulated glass that's the culprit. If you want to ensure that your window view isn't blocked, you first need to find out why the buildup of the fog. What causes double pane windows to condensation up?
Window Glass Repair – Free Estimates
So, how can you get insulated glass units in Cincinnati, OH? Absolute Glass LLC can help you out with this. How are these units made? Insulated glass units are made with a couple of more glass panels separated by a sealed air space. A metal tube called the spacer isolates the two glass panels and is available in variable thicknesses and lengths. This spacer is filled with desiccant, a unique moisture-absorbing material. Finally, a high-grade sealant is used to seal the entire unit. 41071 41072 in Campbell County, Kentucky 41011 41012 41014 41075 41076 45226 41015 41016 41017 45208 45209 45216 41017 45224 45231 45239 41018 45224 45231 41017 41018 41051 45212 45277 45280 41019 in Hamilton County, Ohio, in Springfield Township, Kenton County, Kentucky.
Affordable Window Repair – Cincinnati
At Absolute Glass LLC, we begin by cutting the glass sheets as per your windows' size. Of course, we ensure that the glass sheets are thoroughly cleaned beforehand. Spaces are then added between the glasses, ensuring that the area is adequate between the panes. Finally, the assembled unit is placed into the glass seal oven. So, there's no reason to deal with foggy windows and high energy bills anymore. We are here to remedy the situation in an instant. Replace your fogged-up windows and enjoy the beautiful view again!