Window Installation Prices Comparison by Type
Glass Repair in North Columbus, OH
North Columbus Glass repair is a problem for every home and business – inside and out. When accidents happen, you can rely on Absolute Glass LLC To help you assess the damage and determine the best course to get it repaired quickly and economically. Sometimes, a small piece of glass can break. Window? We will offer you a better option than replacing it. We are experts in Low-cost glass repairs. You won't likely find these options anywhere else.
Absolute Glass LLC offers a complete line of replacement glass if you need it. Replacement glass Products from top manufacturers and our glass restoration installers are available to provide residential and commercial clients, builders, contractors, and designers the best pricing and options for every situation. No one can tell you if your glass needs to be repaired at home or in business. North Columbus glass repair Absolute Glass LLC.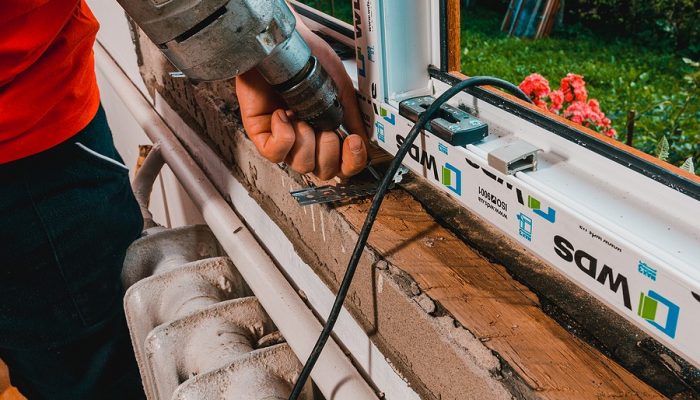 Window glass replacement costs
The average cost of replacing a Columbus window is between ,000 and ,000. $180 to $403, With most repairs, averaged $300. Replacing double-paned window glass falls within the higher price range. Between $350 and $450 While the cost to replace glass in a front door can be very affordable, it can cost anywhere. Between $100 and $700, Prices vary depending on the type of glass and labor costs. Prices in Ohio and Kentucky can differ depending on the style of your Window, the glass type, and labor costs.
Custom Windows are an essential part of any home. They let in light, protect you from the elements and offer a more comprehensive view of the outside world. It is crucial to replace glass in Wellington, OH, or North Columbus, OH, as soon as possible. It can also affect the look of your home and make it less energy efficient, which can lead to higher utility bills.
Window frame repair costs
Window frame repairs Average $380Usually, between $184 and $601. Labor is the most significant component of the cost. From $50 to $125 an hour, most jobs taking place1 to 6 Hours Materials add value. Materials add From $20 to $150It depends on the problem. The average home has ten windows, measuring approximately40 55 inches. This means that the average cost to repair all windows in a house is around $2,000 to $6,000.
House Window Prices
Prices for individuals vary from$85 to $2,500, and more Additional charges may apply for installation$150 to $800. The price depends on many factors, including accessibility and the total number of people involved in a project.
The most significant cost factor is material type. A vinyl replacement unit, single-hung, is at the lower end. A solid mahogany-framed triple-pane, standard E picture style with solid mahogany frames is at the top of the price range.
Window costs for new construction
New construction windows can be purchased starting From $85 to $1.400. They are intended for use in new construction or during remodeling where the stud-framing may be exposed.
They are not a good choice for homes that already exist. They are not the best materials. Save 10% to 15%They are more suitable for retrofit styles. They do, however, run.50% to 100% More. Due to the extensive construction requirements, it isn't easy to install.
Window prices by size
There are many sizes, but brands, designs, and materials play an important role in pricing. The material price does not impact the item's size unless it is very large or pre-hung, such as a bay, picture style, or other similar items.
The dimensions of the units vary depending on their location. You can have them customized by major manufacturers, but you might pay more for unusual sizes.
■ Living rooms Large picture windows are often hung in multiples of 3 to 4 feet or six by 6 feet.
■ Standard bathroom Styles are more petite and range from 2 by 1.5 to 2 by 3.
Prices for Replacement Windows
You can always get replacements for $300 to $1,200Depending on the size of the material, requirements for installation, and other factors. Glass block and large-format picture styles can cost upwards of $2,000 for specialty types.$2,500 and more. Windows It costs less than tearing down walls to make room for new ones.
Full Frame vs. Inserts or Retrofits
Retrofit and replacement styles do not have a nail frame, unlike new construction. They can be fitted directly into existing holes without the need to remove any trim or siding. This method is less intrusive and keeps additional costs out, such as a wall or trim repair.
■ Retrofit Inserts are also known as frames and trim. They allow for faster work.
■ Full-frame Types require that the old frame is removed and replaced with new trim and structure. To match your existing trim, you will need to stain the new edge.
Window Installation Prices Comparison by Type
Pricing is influenced by the design and the material used. There are many designs to choose from, including single-hung or fixed versions and sliding, casement, and double-hung options. We will discuss the various types in detail below.
Average Price of Installing Windows Type
| | | |
| --- | --- | --- |
| Double-Hung | $150 - $650 | $350 - $850 |
| Single-Hung | $100 - 400 | $175 - $600 |
| Picture & Fixed | $65 - $700 | $150 - $1200 |
| Casement | $150 - $1,000 | $300 - $1.900 |
| Sliders | $150 - $800 | $250 - $1.300 |
Average Price of Installing Windows Type
| | | |
| --- | --- | --- |
| Basement | $50 - $650 | $250 - $1,000 |
| Basement Egress | $650 - $2,500 | $2,500 - $5,000+ |
| Bay | $600 - $2,500 | $1,500 - $7,000. |
| Bow | $1000 - $4.500 | $2,000 - $10,000 |