Fast and Affordable Glass Replacement in Dry Ridge, KY | Absolute Glass, LLC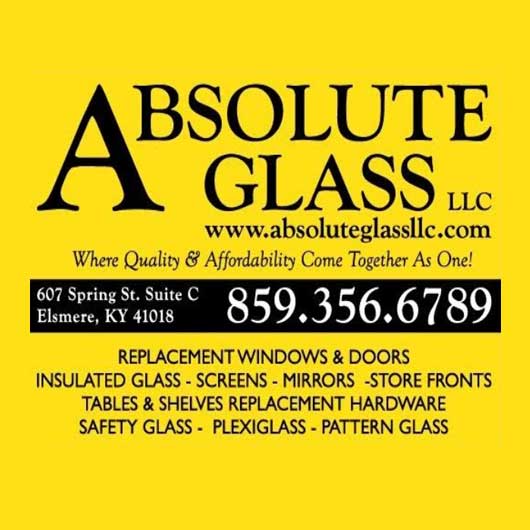 Are you looking for trustworthy and cost-effective glass services in Dry Ridge? Look no further than Absolute Glass. Our skilled professionals are experts in replacing glass for homes and businesses. We offer a comprehensive range of services, from replacing windows and doors to installing mirrors and repairing storefront glass. You can rely on us for outstanding outcomes and customer satisfaction.
At Absolute Glass, we prioritize attention to detail and strive for excellence, making us your go-to provider of top-notch glass replacement services. Call us at (859) 356-6789 to schedule your complimentary estimate and consultation. Discover why we are the ultimate choice for glass replacement in Dry Ridge.
Services
For reliable glass repair and replacement services in Dry Ridge, KY, and the surrounding areas, choose Absolute Glass, LLC. We are committed to your satisfaction and offer an exceptional 1-year warranty on all our professional labor. Trust our skilled team to handle any glass repair or replacement requirements you may have, from minor cracks to extensive repair work on doors or windows. Our service is hassle-free and professional, guaranteeing your peace of mind.
In addition to our warranty, we also provide products with manufacturer warranties, ensuring added protection for your investment. We understand that dealing with glass repairs can be stressful, so we prioritize making the process as smooth and efficient as possible. With Absolute Glass, LLC, you can rely on our expertise and top-quality service for all your glass repair and replacement needs. From simple window repairs to complete commercial installations, we have the knowledge and experience to do the job right. Choose Absolute Glass LLC for a dependable and top-quality service you can trust.
1. Residential Glass Services
Custom glass tabletops
Mirrors
Patio doors
Glass backsplashes
2. Commercial Glass Services
Storefront glass installation and repair
Office glass partitions
Glass doors
Glass shelving
Safety glass