Absolute Glass, LLC | Residential and Commercial Glass Replacement Services in Cincinnati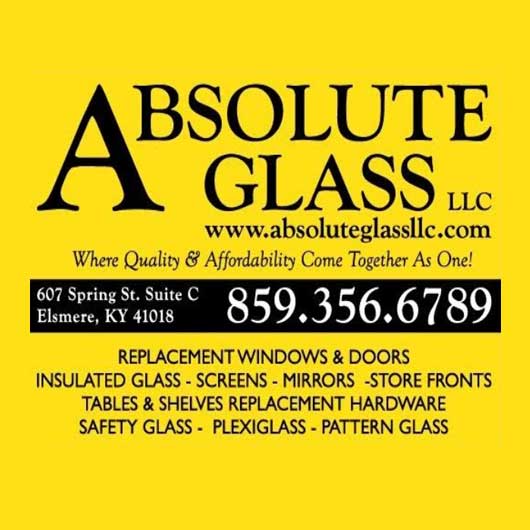 Absolute Glass, LLC is your go-to for residential and commercial glass replacement services in Cincinnati and all the surrounding areas of Northern Kentucky. As a family-owned and operated glass company, we also understand the importance of getting reliable and affordable glass services for residential and commercial properties throughout Cincinnati. In addition: We provide a wide range of services, including window and door replacement, mirror installation, and storefront glass repair. Call for a Free Estimate. (859) 356-6789 today to schedule a consultation!
Absolute Glass, LLC was founded in 2001 by Brandon Sowders. With a passion for providing high-quality glass replacement services in Cincinnati, we set out to create a company prioritizing customer satisfaction and delivering exceptional results. Through our years of experience in the industry, we have earned a reputation for our attention to detail, professionalism, and commitment to excellence.
Services
We offer a 100% satisfaction guarantee and a 1-year warranty on all labor to ensure customer satisfaction. If you encounter any issues with our work, we will correct them free of charge. Additionally, all our products are backed by the individual manufacturer's warranty, providing you with additional peace of mind. Our team of highly skilled and experienced professionals is equipped to handle a wide range of glass repair and replacement needs. Whether you have a small crack that needs fixing or replacing an entire door or window, we have the expertise to do the job right. We pride ourselves on always delivering hassle-free and professional service.
At Absolute Glass, LLC, we offer a comprehensive range of glass repair and replacement services in Cincinnati OH, Florence KY, Independence, Kentucky, and surrounding areas. Whether you need a simple Cincinnati window repair or a complete glass installation for your commercial property in Cincinnati, we have the knowledge and expertise to do the job right. Our services include:
1. Residential Glass Services
Window repair and replacement
Custom glass tabletops
Mirrors
Patio doors
Glass backsplashes
2. Commercial Glass Services
Storefront glass installation and repair
Office glass partitions
Glass doors
Glass shelving
Safety glass