How To Prepare Your Windows For The Summers?
The summers in Burlington, KY, can be pretty humid and hot. The Kentucky residents have to brace themselves for the period and ensure that they are adequately prepared for what lies ahead. And one of the most crucial steps in getting your windows sorted for the upcoming time. Windows and doors are the primary areas where cool air enters your house. Therefore, sealing them properly during summers is crucial if you want to remain warm and cozy.
Of course, you can bring professionals like Absolute Glass LLC to winterize your windows. But here are some simple measures that can make quite a bit of difference too.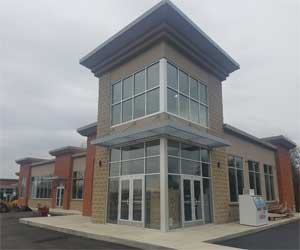 Lock It Up
First things first, don't forget to lock your windows. Yes, as incredulous as it might sound, if windows are unlocked, air flows in. Therefore, as the winter approaches, ensure that the windows of all the rooms are properly locked.
Inspect Closely For Drafts And Cracks
A thorough inspection of your windows is imperative. Running your hands down the edges of the windows can reveal drafts. Another idea is to hold a candle near the window and notice the point where the flame flickers. Don't delay repairing the windows in case of a draft if you don't want the cold from outside to spoil your cozy environment.
The window panes, too, have to be checked for cracks. If they are indeed detected, consider it an indication that the time has come to replace your windows. Keep in mind that cold wind will find its way in even from minute cracks.
Consider Storm Windows
The weather in Burlington, KY, seldom gets this harsh. However, if you want to ensure optimal protection, you can always add another insulation layer to your windows. Storm windows are designed specifically to keep the cold out.
Install Sealers Above And Below
Of course, even locked windows leave a bit of room for the air to flow in. You can use adhesive-backed compression foams to seal your windows properly. There isn't much you will have to do. Sticking the foam to the upper and lower sash and then shutting the windows on top of the foam will suffice. This creates a tight seal and ensures that cold air does not get any room to enter your house.
Use Thermal Curtains
These can undoubtedly help insulate your home perfectly. Make sure that they are dark in color and thickly lined. This ensures that the curtains absorb the heat from sunlight during summers and keep the cold drafts out during summers. All you have to do is hand them from the windows, and your home will have the cozy ambiance you had wanted.
Get Professional Assistance
Looking for cracks, gaps, and drafts isn't easy, and it is even more challenging to fix them. If you face any trouble, you can always opt for the professional help from Absolute Glass LLC. They will ensure that your windows are ready for the upcoming summers. Winterizing your windows will not only keep you comfortable but also keep your energy bills in check.