Foggy Window Glass Repair in Independence KY
We are experts in Cincinnati custom mirror & glass repairs. You won't likely find these options anywhere else.
Absolute Glass LLC offers a complete line of replacement glass products if you need them. Replacement glass Products from top manufacturers and fabricators provide residential and commercial clients, builders, designers, contractors, and other professionals the best pricing and options for every situation. No one can tell you if your glass needs to be repaired at home or in business.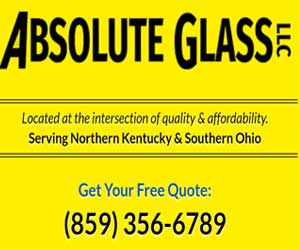 Window glass scratch removal in, Independence KY
Our professional glass scratch removal services offer homeowners and builders a faster, more affordable, and more sustainable alternative to replacing the glass. Have you scratched your glass? Do not replace. Our skilled technicians can remove scratches from most glass surfaces using the latest technology in glass scratch repair. We can remove scratches from commercial and residential glass windows.
Glass repair is needed when home and every business have a problem – both inside and outside. Absolute Glass LLC can help you assess and plan the best way to repair the damage quickly and economically. Sometimes, a piece or two of glass can break off in transit. Window? The door Or Shower must be resealed correctly in place.
Foggy Window Repair in Columbus, OH
Foggy Windows can be restored to their original condition for a fraction of the price of replacing them! Window seal failure (859) 356-6789 is a common problem in older windows. It is also a problem in most commercial and residential buildings with insulated (dual- or triple-pane) glass. Failure to seal the window's insulated glass pieces allows moisture-laden air into the windows. Condensation can form between the panes, making the glass looking foggy, wet, or dirty. This can also affect the window's insulation ability. Absolute Glass LLC uses cutting-edge window restoration technology to solve foggy window problems. This can often save you around half the cost of replacing your window.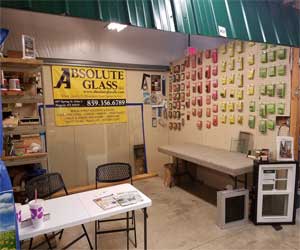 Foggy Window Repair:
◉ Our Foggy window repair Service provides on-site, efficient, and fast service Window restoration.
◉ It is non-disruptive, efficient, and not disruptive. You won't lose any time, and it can be done quickly.
◉ It is economical and costs a fraction of what it would cost to replace.
◉ Energy costs can be reduced by restoring the window's insulation value (R)
◉ It's environmentally responsible – no worries about glass disposal
◉ It comes with a 10-year transferable warranty.
Window glass stain removal
Water-stained windows can affect your view and make it more difficult to see. You don't have to clean water-stained glass by yourself with low-quality products that aren't up to the task. Our highly skilled technicians use the most recent water stain removal technology to remove water spots from your glass and bring it back to its original condition. We take care of the complicated work so that you don't have to!
Commercial Window Stain Removal
Hotels, restaurants, commercial buildings, sports arenas, and autos are all possible. We can usually restore your glass to its original condition if it is water-stained or spotted. There's no reason to live with water spots on your windows. We can make your glass look brand new in your home or office. No job is too small. Cincinnati (OH) Absolute Glass LLC is unable to handle any size order.
We can also help you prevent stains from returning by applying an optional protective coating to your glass that will allow it to remain spot-free for the long term. Absolute Glass LLC can help you schedule your Water Stain Removal.
Related Keywords: Mosaic, glass, silver, background, mirror, square, shape, glued, white, seams, plumbing, bathroom, construction, repair, design, texture, bathroom, shower, small, home, interior, marble, texture, mosaic, design, modern, house, white, sink, apartment, bath, style, tile, room, architecture, toilet, new, decor, floor, space, light, stylish, nobody, wall, simple, empty, vanity, contemporary, chrome, stone, gray, beige, plumbing, WC, hotel, loft, ceramic, stripe, sand, front, view, glass, solid, big, scale, minimalism pattern, abstract, backdrop, illustration, decoration, geometric, decorative, art, graphic, wallpaper, element, modern, vintage, style, textile, material, seamless, decor, tile, black, kitchen, shiny, sanitary, flush, wash, stainless, waste, basin, house, apartment, equipment, household, interior.