Everything You Must Not Do While Cleaning Glass
LET US FIX the Panes in Your Glass!
People, often in their earnest to keep their home glasses clean, end up doing more harm than good. Indeed, it isn't unheard of for the windows or glass doors to develop scratches or stains due to extensive cleaning measures.
Of course, you want the glass to be optimally clean, not only for a favorable impression but also to enjoy the view outside. The weather in Independence, KY, is partly cloudy throughout the year.
So what's the solution?. A bit of care is all that's needed. Even the highest quality glass from Absolute Glass LLC requires special care if you want to ensure its longevity. You must have heard a lot about what needs to be done, but few know what measures can be costly for the glass. Let us shed some light on this.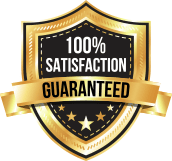 Refrain From Cleaning Dry Glass
That's right. You shouldn't be wiping the glass when it's dry. This is because the dust particles on the cloth that you use for wiping can scratch the glass. This makes your glass more vulnerable and susceptible to damage. Instead, ensure that you always use a soft, damp cloth to clean the glass windows, doors, and so on.z
Avoid Soap
The glass should never be cleaned with regular soap and detergents. These items contain chemicals that can damage the coating on the glass surface. If you really want to ensure that your glass lasts for long and looks as good as new, use only specialized cleaners on it.
Give It A Gentle Care
Glass doesn't respond well to harsh treatment. Quite often, to get rid of stubborn stains, people wipe the area rigorously. This approach would never work on glass. You must wipe it softly to get rid of the stains to ensure that you don't end up scratching it.
Keep in mind that when you vacuum your carpet, the dust particles will likely settle on the windows or glass doors. Don't forget to wipe them clean once you are done. Of course, the rim can be rubbed harder to ensure that it retains its shine.
Stay Away From Paper Towels And Tissues
This is quite a common mistake wherein people use paper towels and tissues to clean the glass as they are soft. However, what you don't realize is that paper towels and tissues have a crude surface. They can not only attract dust but also scratch the glass. Microfibers are your best bet if you want to ensure the longevity of glass.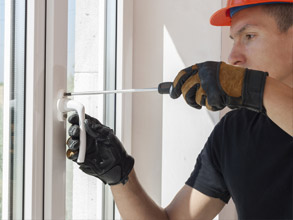 A Commitment to Quality Makes us the Leading Glass Replacement Company in Northern Kentucky
We have outlined some tips that can help ensure that your home glass remains clean and as good as new for a long time. However, sometimes, the maintenance of glass can get complicated. The professionals at Absolute Glass LLC can help you out in such situations.
They can determine what exactly is wrong with your home glass and fix the issue in no time. Residents of Independence, KY, don't have to worry about their residential glass anymore as professionals are available to assist them in the best way possible.
Door Glass
Architectural Glass
Window Glass
Shower Enclosures
Insulated Glass
Commercial Storefronts
Textured / Pattern Glass
Door & Window Seals
Sliding glass door and door roller repair and replacement
Screens & Screening Hardware
Patio Door Hardware
RV & Mobile Home Hardware
Shower Enclosures Glass Shelves & Supporting Systems
Insulated Glass Replacement
Architectural Glass Railings
Shower Enclosures
Commercial Storefronts – New and Retrofit