Fireplace Screen DIY Project Instructions
Fireplace Screen DIY project instructions Created from an Old Window
You can use this project with any design style, modern or rustic. This DIY fireplace screen is an excellent option if you want to make a change to your fireplace. Your fireplace will look great with an old window. This is a great way to keep your heart warm and fresh as we move into spring.
Remove Old Glass
i) There are some safety precautions you should take when removing old glass from your frame. Wear protective eye-wear as small pieces of glass can fly. It will usually fall to the ground, but it is better to be prepared.
ii) To prevent the glass from slicing your hands, leather gloves are also necessary.
iii) Place the window on a concrete floor. Use a hammer to gently smash the glass in every corner. The glass should drop easily after several hits.
iv) Use a pair of pliers to remove small pieces.
Instructions
1) You can find an old window frame that is roughly the same size as your fireplace. You can easily find these at flea markets and thrift shops for a low price.
2) Sand the frame of the window with sandpaper to give it a smoother look. This will help remove any old paint and prepare the window for a new coat.
3) Painting a window is easy because there is no glass between the panes.
4) Once the window is dry, the project can be completed! The screen should be leaned against the fireplace.
Call to speak with our experts about window repairs, insulated replacements, glass doors, and home decors such as mirrors, tabletops, and shelves.
LET US FIX the Panes in Your Glass!
Request a Free Quote Should you have any questions about our business, request references, or schedule a free on-site estimate, please feel free to give us a Call at (859) 356-6789. We appreciate your business and look forward to working with you now and in the future!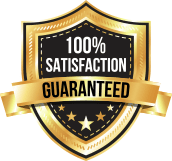 Absolute Glass, LLC is a Family-Owned Glass Company in Northern Kentucky that Specializes in Residential & Commercial Glass Installations & Repairs
As a small, independent business, we take great pride in seeing each job through to completion, from the original free estimate to the final inspection. We stand by our work 100%, and if for any reason you're not satisfied with the quality of our products, workmanship, or service, then please let us know and we will make it right. All labor comes with a 1-year warranty from the date of completion. If for any reason you have any issues with our service within the warranty period, then we will evaluate and correct any problems free of charge. Similarly, all our products are backed by a manufacturer's warranty that will be explained in detail during your estimate. Should you have any questions as to whether your warranty is still in effect, or you need the warranty literature, just give us a call. If we can't answer your question over the phone, we don't mind coming out to look.
The Complete List of Services at Absolute
• Window and Door Frame Replacement
• Replacement Locking Systems
• Window Glazing and Weather Stripping
• Door & Window Seals
• Screens & Screening Hardware
• Patio Door Hardware
• RV & Mobile Home Hardware
• Glass Shelves & Supporting Systems
• Receptionist and Skylight window glass
• Repairs for single and double-paned glass
• Insulated Glass Replacement
• Architectural Glass Railings
• Shower Enclosures
• Commercial Storefronts – New and Retrofit
• Sliding glass door and door roller repair and replacement